Self-build, Agile, Scalable, High Speed and Lower Cost
e-Builder Low-code Platform on Cloud
Low-code Development Platform + Visualised Application Designer
10+ Times Faster vs. Traditional Application Development
10+ Times faster than traditional application Development
Support Enterprise Mobility
Enterprise Mobility Support
6 Key Features to Enable Low-code Application Development
6 Features Support Low-code Application Development
Back-end engine supports large-scale systems development
Back-end engine supports large-scale systems development
Based on the personalized requirements, edit page elements, styles, and components on the page editor, allowing you to quickly build various management systems for the enterprise through simple drag and drop and configuration.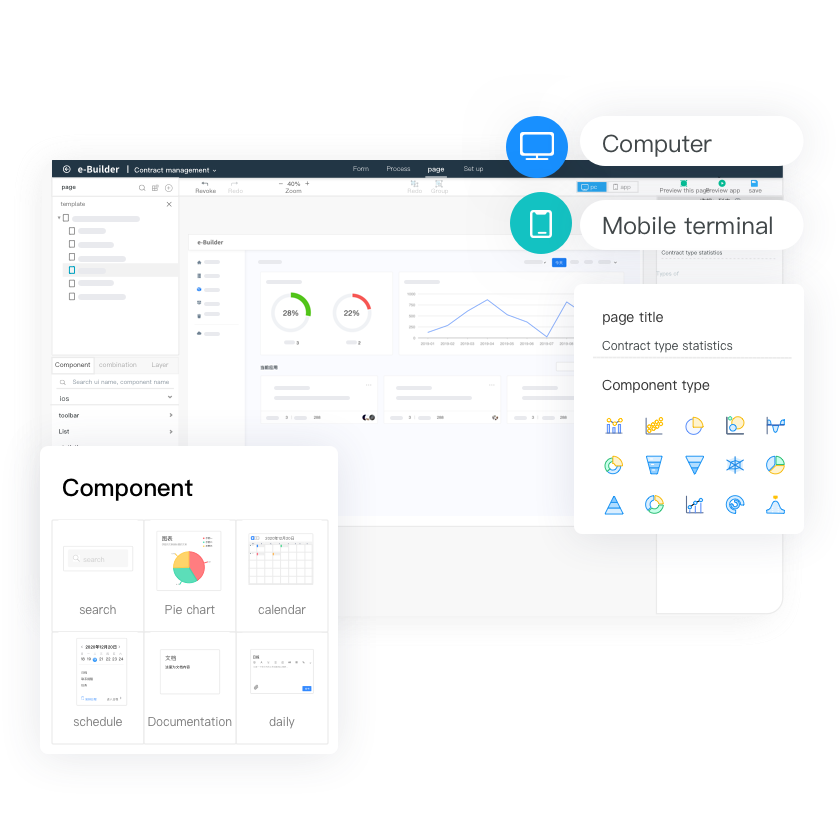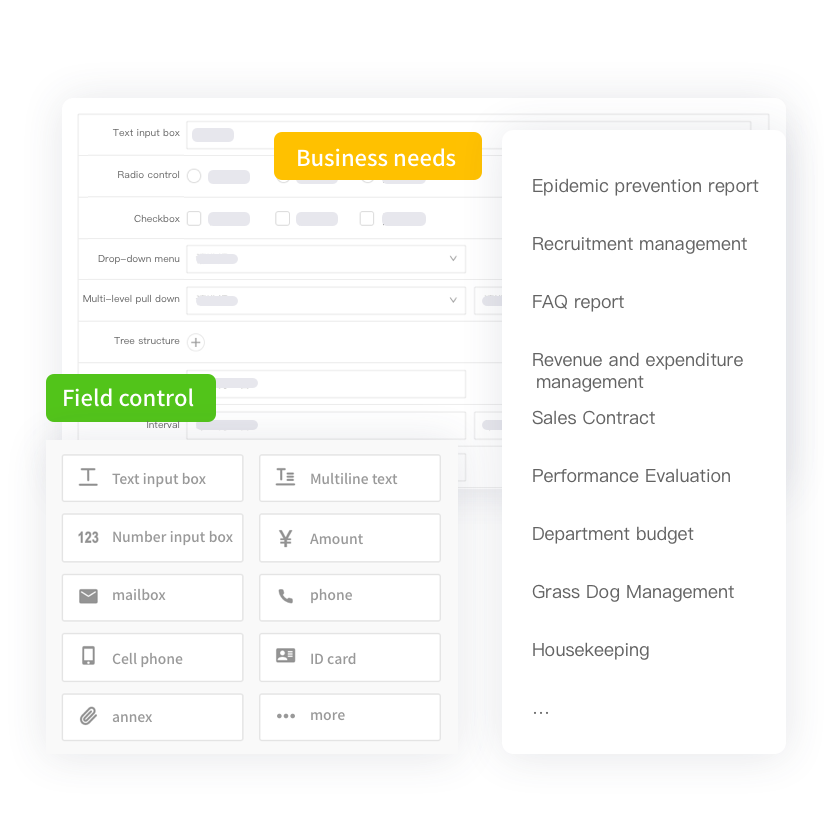 Redefine all Data Entry Points with Digital Forms
Like building blocks, drag-and-drop design forms, rich field types, provide a variety of design controls to define form styles, set data linkage, formula functions, logic rules, multi-function permissions, etc. Powerful, practical, and beautiful, customize your enterprise data entry point.
Digitise Internal Business Processes w/o Coding
Intelligent workflow engine provides thousands of process configurable parameters, making workflow nodes and approval methods more flexible, visualized workflow designer, application-driven process, simple to use, easy to create, change, and maintain workflow without code application.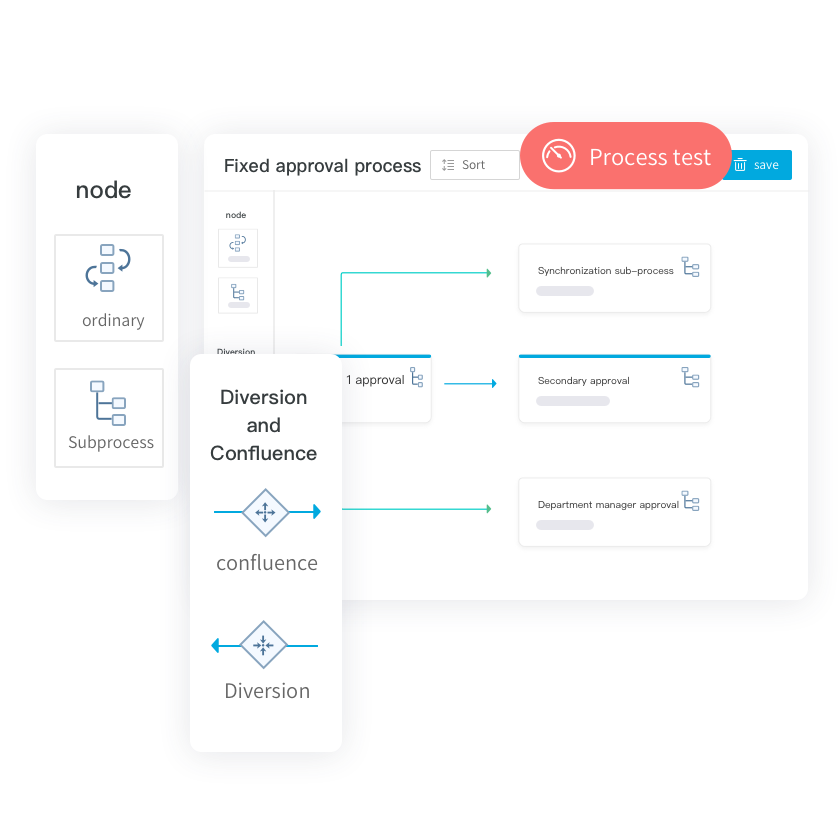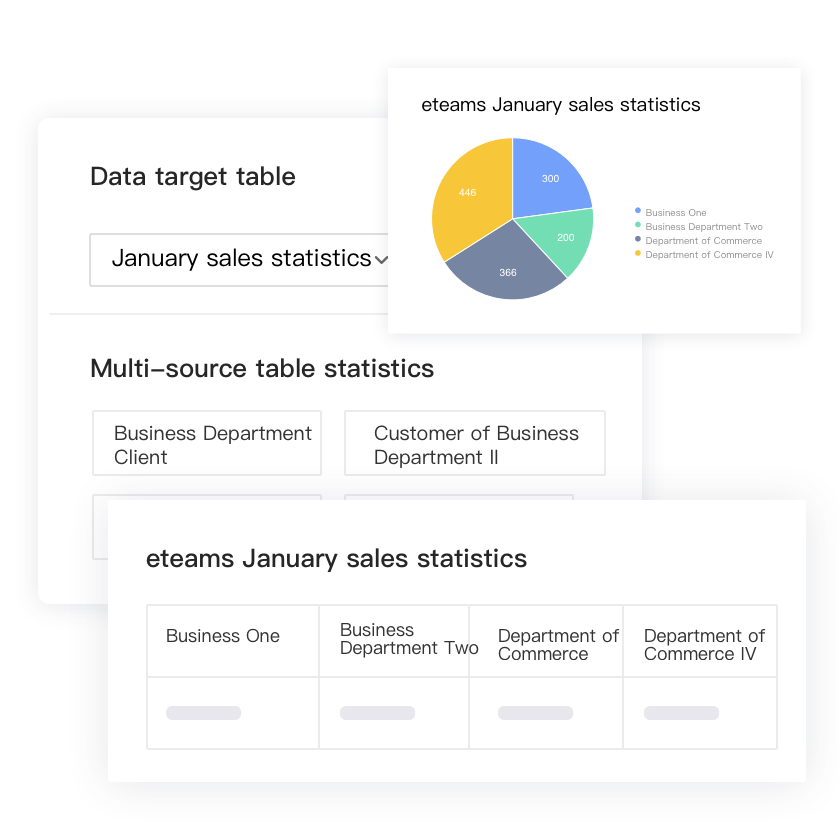 Integrate Multiple Tables, Combine Isolated Data
Accumulate business data through business process automation, integrate multiple table data sources to establish a data model, set up a real-time dashboards, reports, etc. support various data presentation scenarios. All data fill in once, multi-level approval, and level-by-level summary. Empower enterprises to understand the current business situation at a glance, and improve work efficiency
Seamless Integration with External Systems
Weaver cloud OA can be tightly integrated with the enterprise's existing business systems. Through integration capabilities, the business process connects with external financial, ERP, CRM, WeCom, etc. Realize process management across business systems.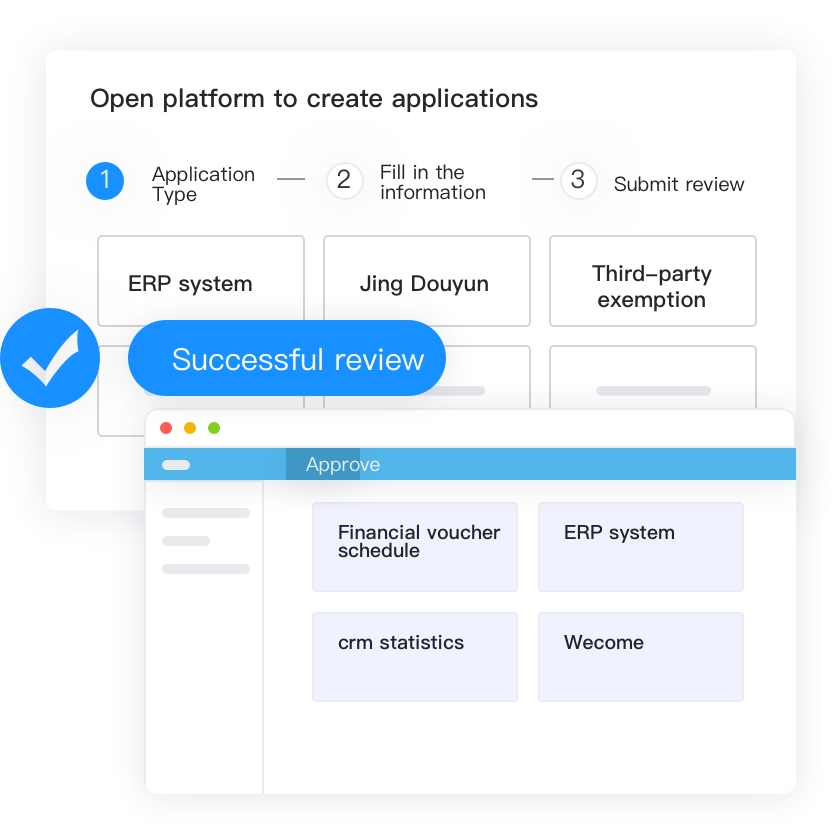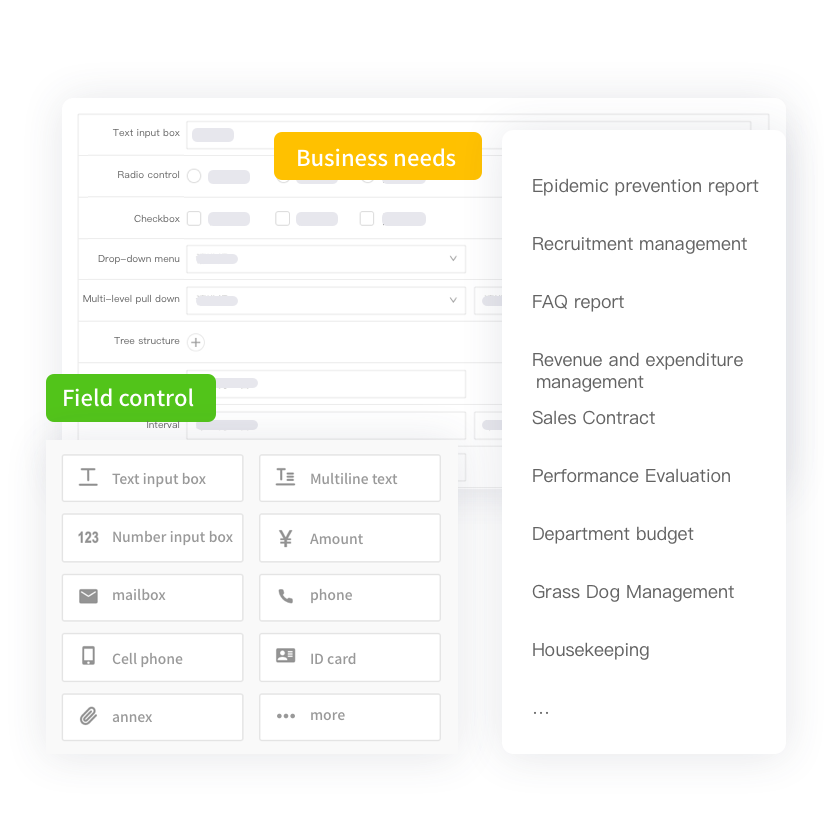 Empower Enterprise Working Efficiency
Besides the above engine capabilities, according to customers' diverse business needs, Weaver also provides flexible message, content, rules, permissions, search, and other engine capabilities, allowing enterprises to better connect upstream and downstream, integrate supply chain, and work smarter!