Self-build, Flexible, High Efficiency
Rich form design widgets, responsive layout
Rich form design widgets, responsive layout
The form engine provides a variety of design plugins, including layout controls, field controls, and commonly used controls. The powerful formula supports the verification of complex business service, to achieve "zero-code".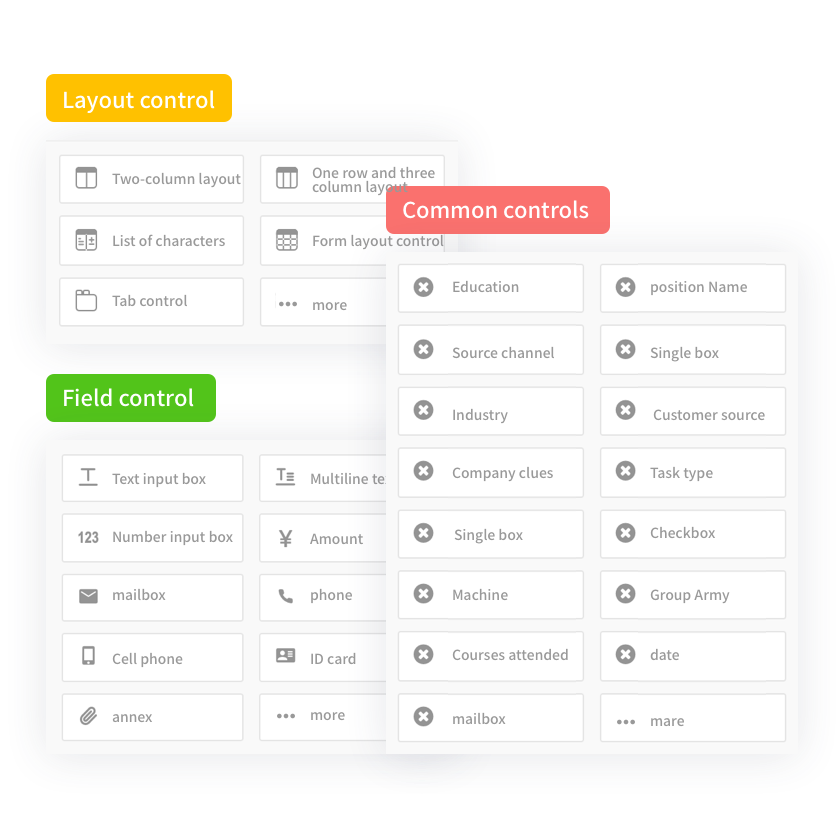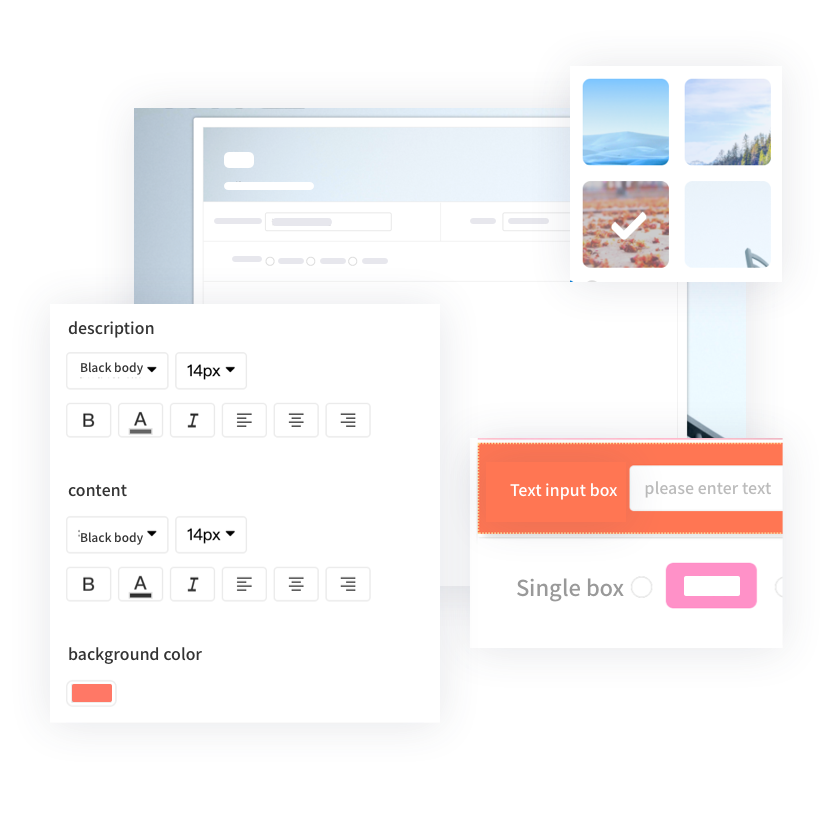 Form style customization, what you see is what you get
Supports custom form styles, including form themes, background settings, and control style settings. Users can customize the background, form theme, and the style of the controls, to make the form more professional.
Advanced forms support Excel file import
System support to import Excel documents with original format, style, conditional style, and formulas, such as contract approval forms, invoice application forms, etc. Easy to design, and the digital form in system can be 99% same as excel file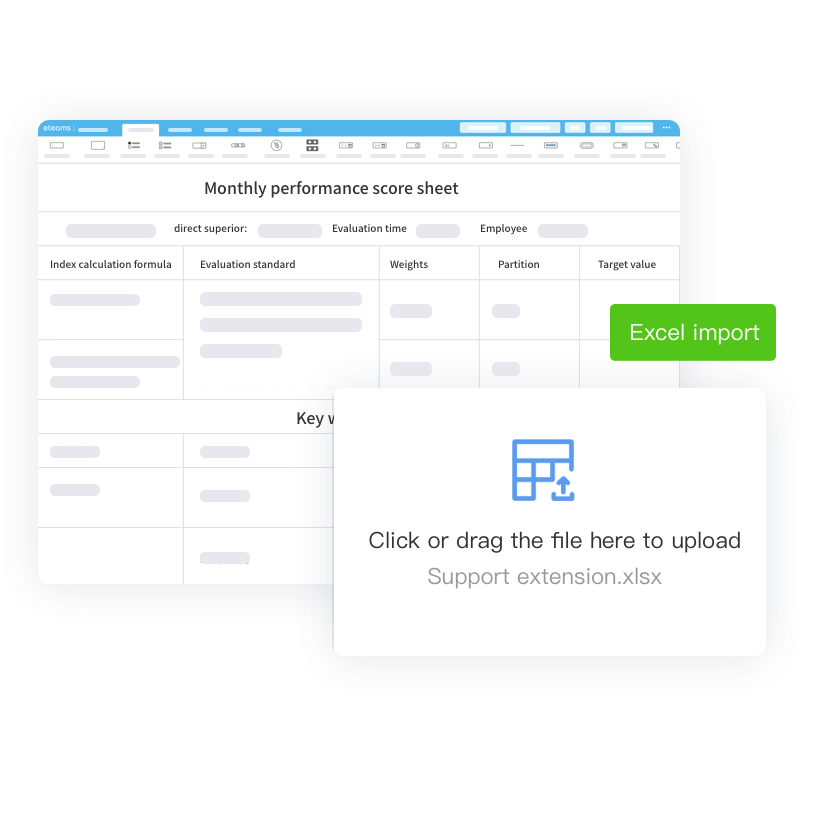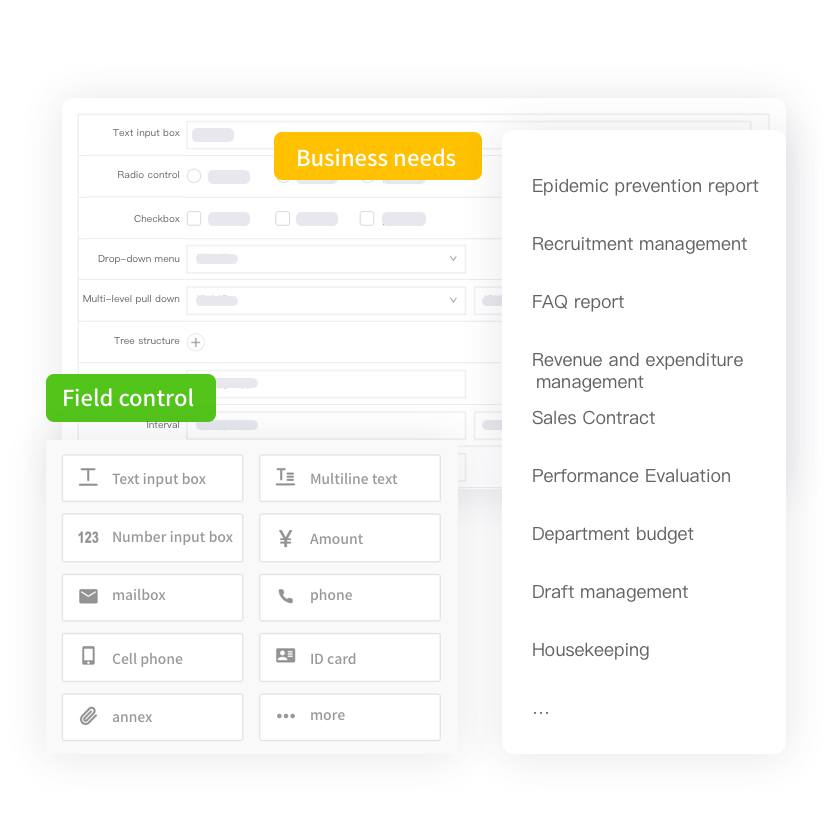 Easily create custom business forms
Powerful process form design capabilities can meet the different business forms customisation requirement, providing more than 300+ controls such as text, numbers, text-area, drop-down, date, time, tree structure, coding, etc., easily implement various business logics .
Extremely strong form linkage, linked interoperability
Support complex business relationship base on the form and form connection, it also supports multiple devices and can be used interoperably on different devices with only one form configuration.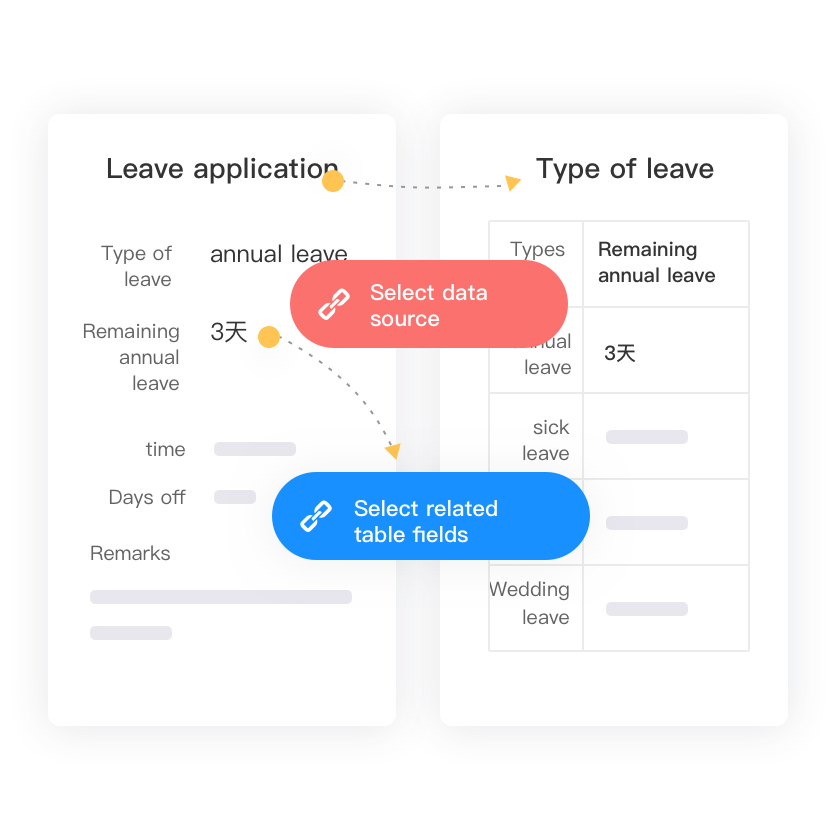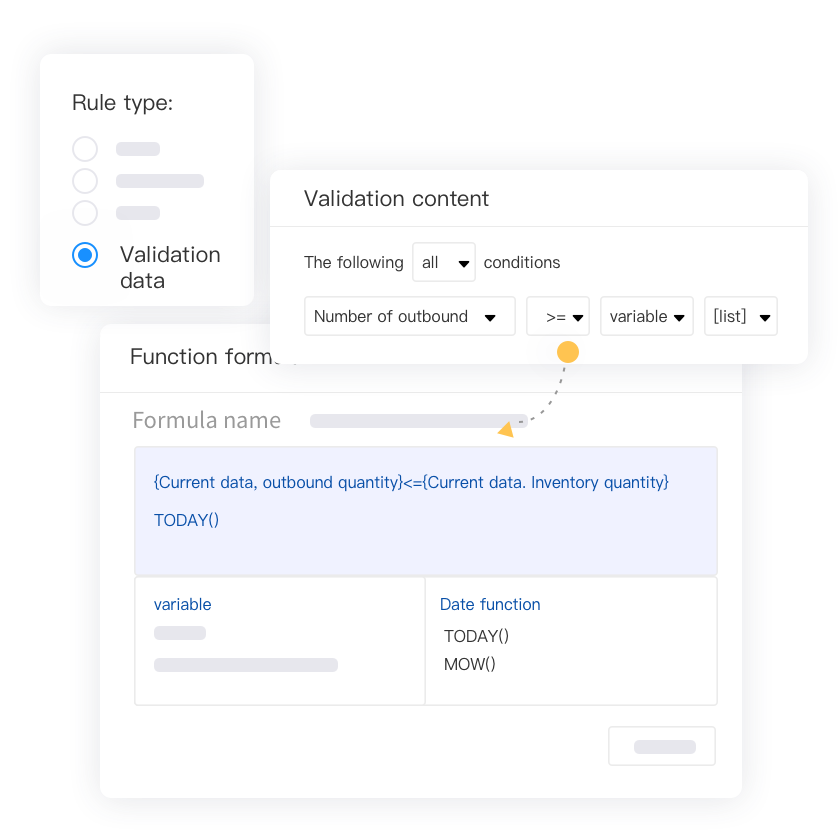 Rich functions with automatic data validation
Support Excel nearly 300 kinds of functions and formulas to achieve complex business logic, and can compare the data in the data source table, automatically check whether it meets the requirements and remind.
Supports write-back formulas to build complex form data
Lightweight report designer that supports common functions such as multiple sources, horizontal and vertical grouping crossover, etc. If you operate data on a form, such as add, modify, delete, view, etc., you can also operate on other forms as predefined.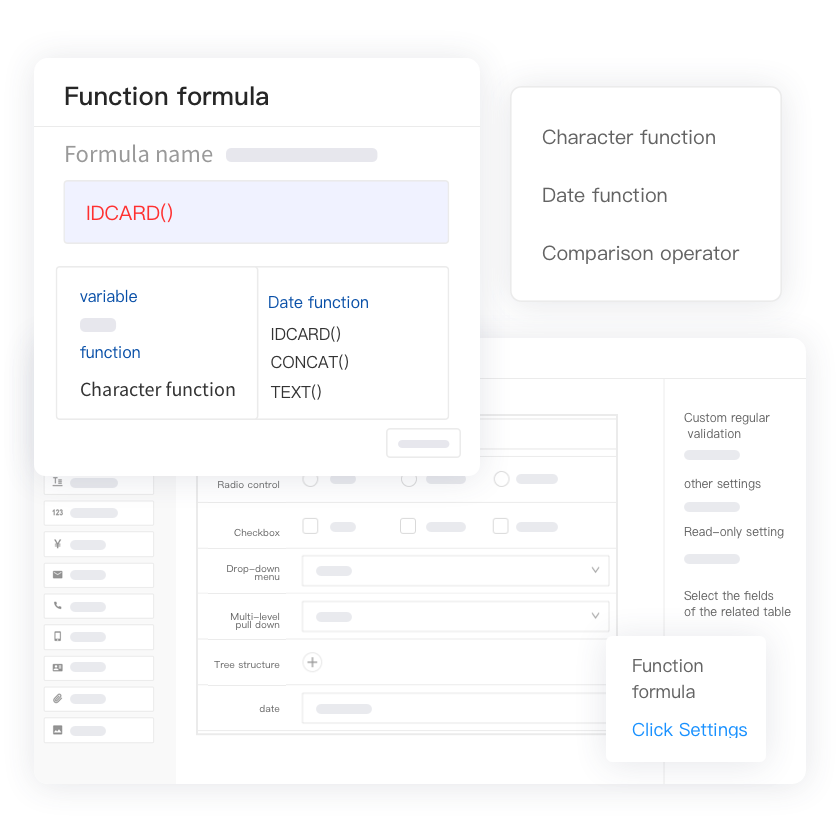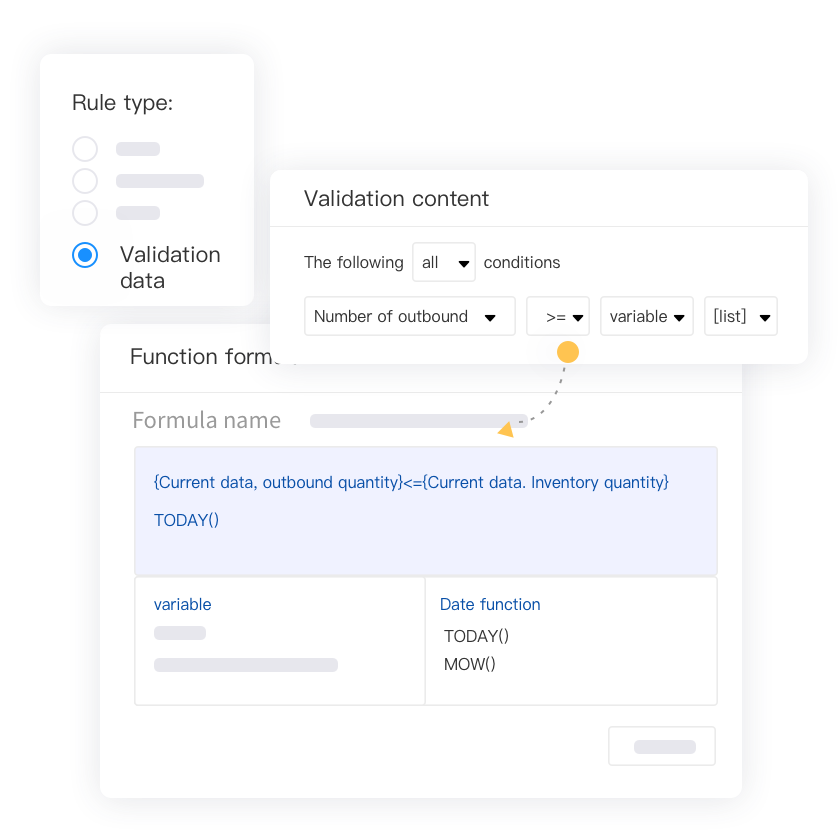 Ubiquitous rule base to build thousands different applications
Through the rule base, enterprises can add, subtract, multiply and divide data and link data between tables, and build rich personalized applications with zero code according to actual business scenario requirements.
Multi-functional permission management fine control
All the fields contained in the business form can be assigned according to the actual situation of the enterprise and the combination of job roles, functional permissions, field permissions, submit/view/edit/delete and other permissions to meet different usage requirements, more flexible management.