Self-build, Flexible, High Efficiency
Flexible Page Layout Design
Flexible Page Layout Design
Centralized business application data presentation, designer can edit PC, H5 and other layout pages through the page elements, styles, and components on the page editor base on business requirements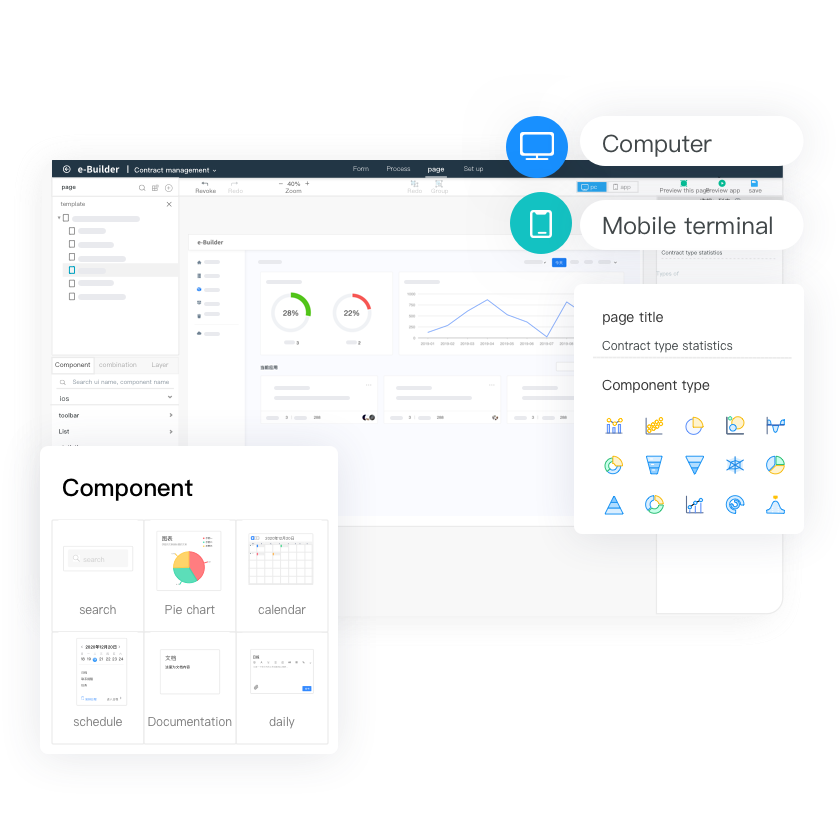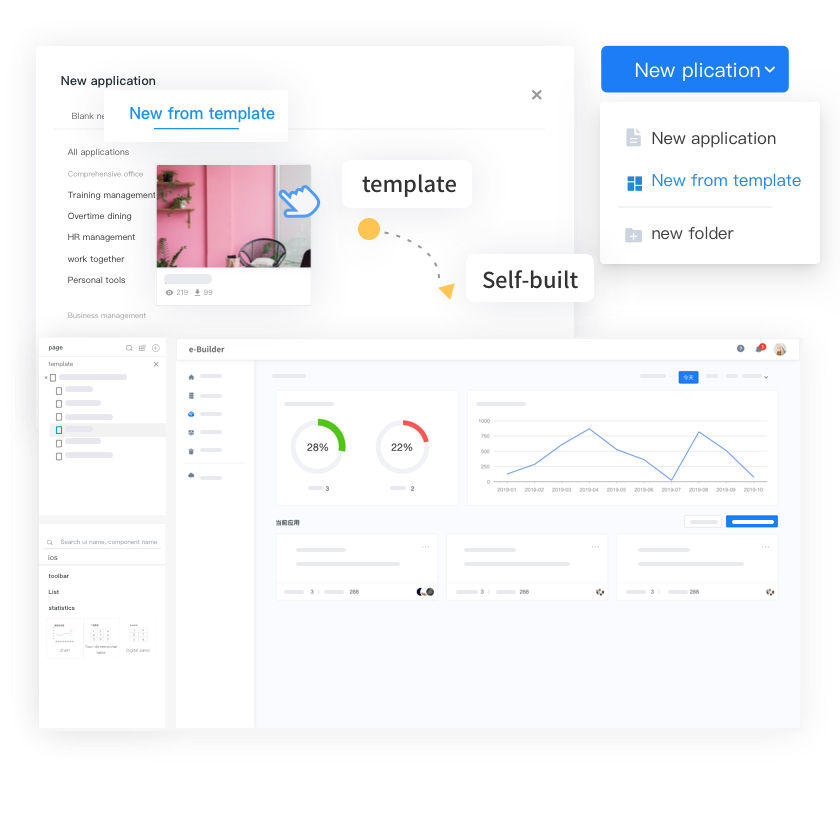 There are relatively mature page templates in the page designer. The builder can request the mature page templates first, and then fine-tune related elements and components in the page templates according to business requirement
Diversified components, free layout
The system provides a rich and diverse components library and design elements, such as maps, weather forecasts, menus, cards, etc. Builder can drag and drop components to form various business forms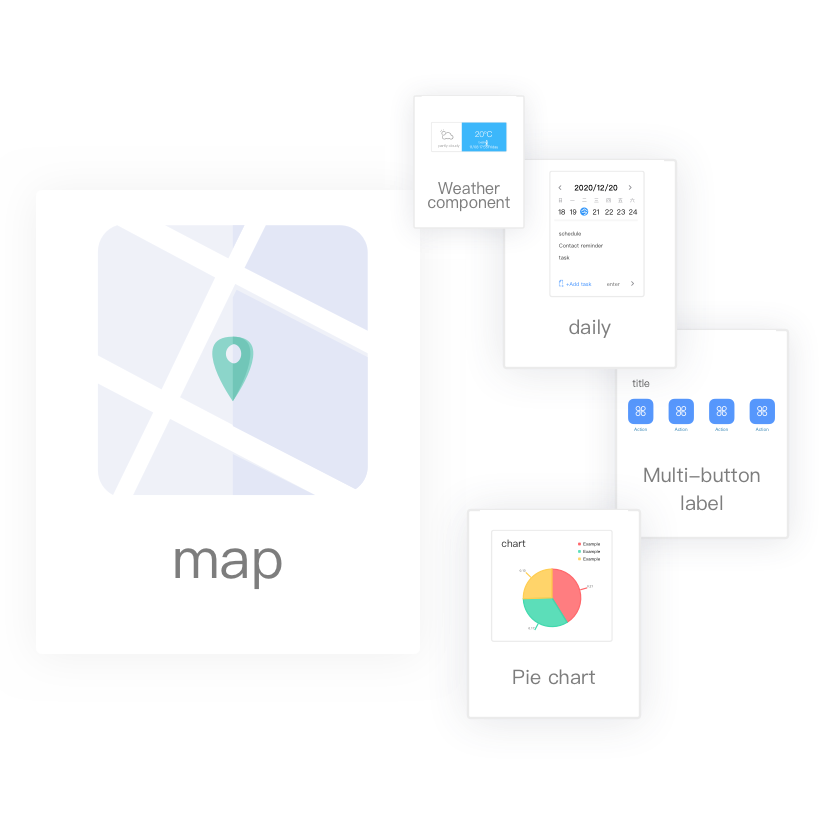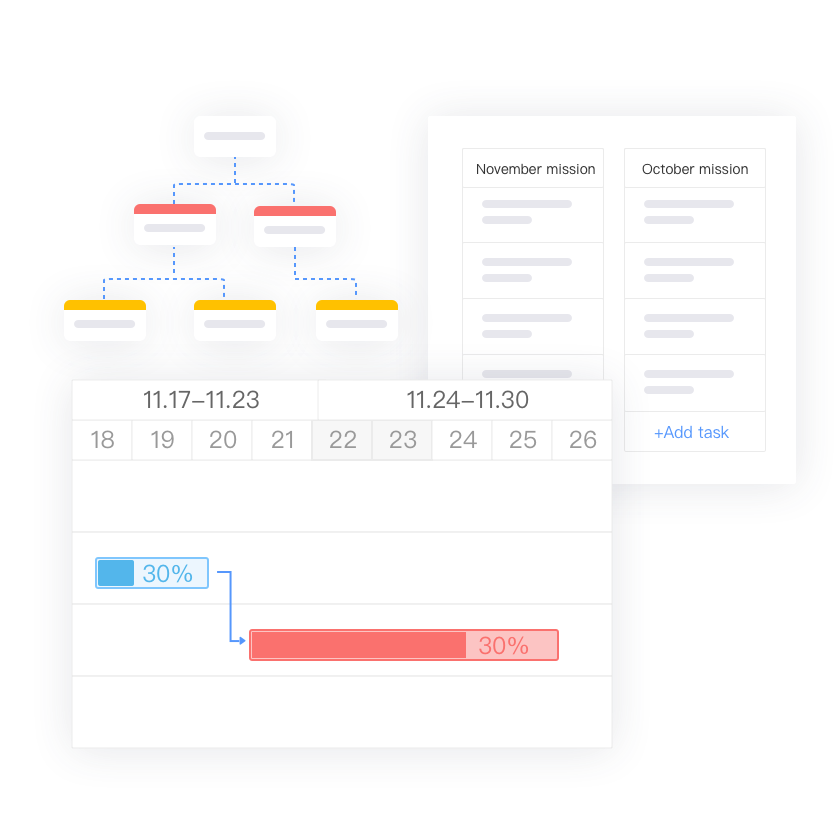 Rich view components, display data in different perspectives
Provides powerful business data display views, supports a variety of business data presentation methods including Kanban view, calendar view, Gantt chart, mind map, etc., to meet customer various of business scenarios.
Visual dashboard chart element, flexible data statistical analysis
Design multi-style charts , and statistical chart components such as bar chart, pie charts, maps, etc. Simple to use and intuitive to meet the needs of different types of data viewing by enterprises, and statistical analysis is more flexible.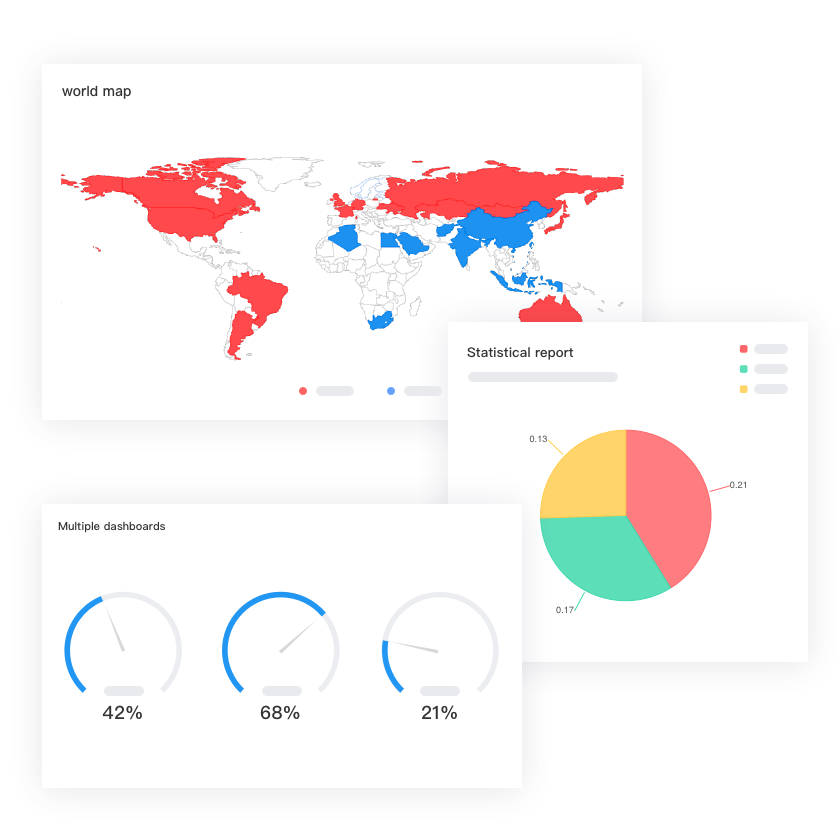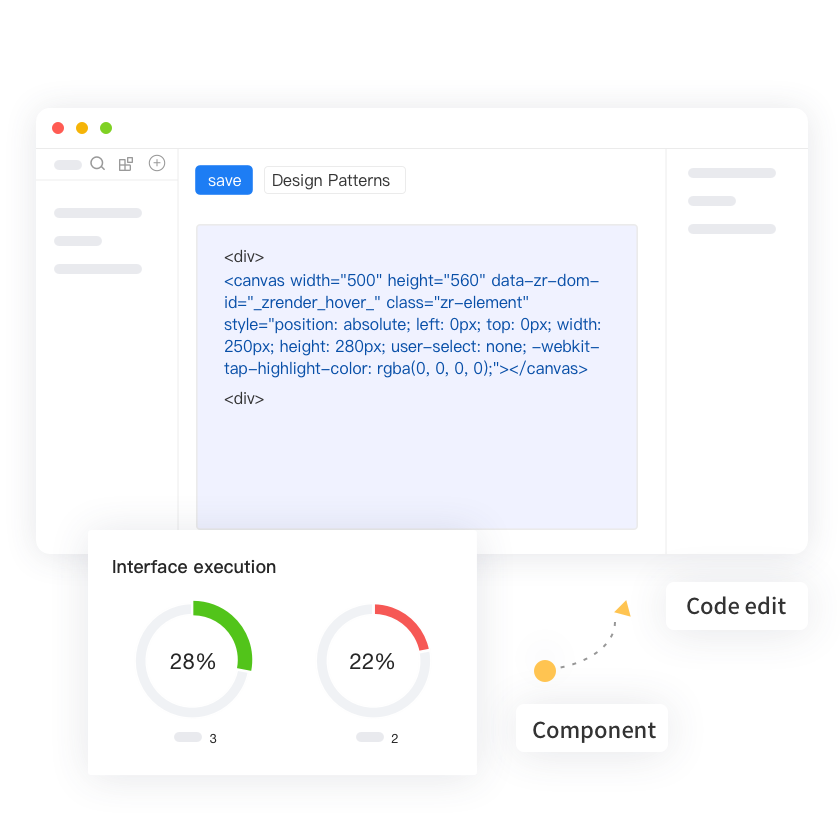 Supports code editing in some part of page, to reduce project costs
First enterprise could quick drag and drop to design initial business data pages, secondly, they could change partly codes of the page to adjust the page properties and build rules
Multi-level authorization control, quickly response
The application page supports 8 ways to control data permissions, including personnel, departments, division, roles, All, positions, module fields, and matrices.