Self-build, Flexible, High Efficiency
e-builder Workflow Engine
Intelligent processes for more efficient decision-making
Intelligent processes for more efficient decision-making
Support process full-cycle online management, from process intelligent initiation to intelligent audit, to promote efficient operation of enterprises; multi-system process data automatic collection, analysis and early warning, to support continuous optimization of the process.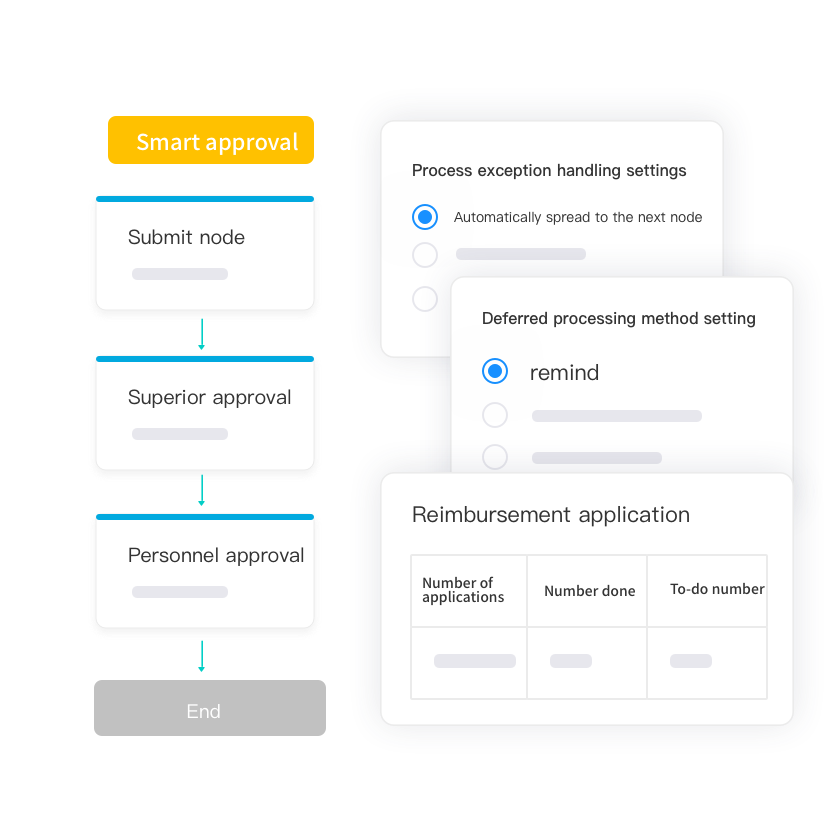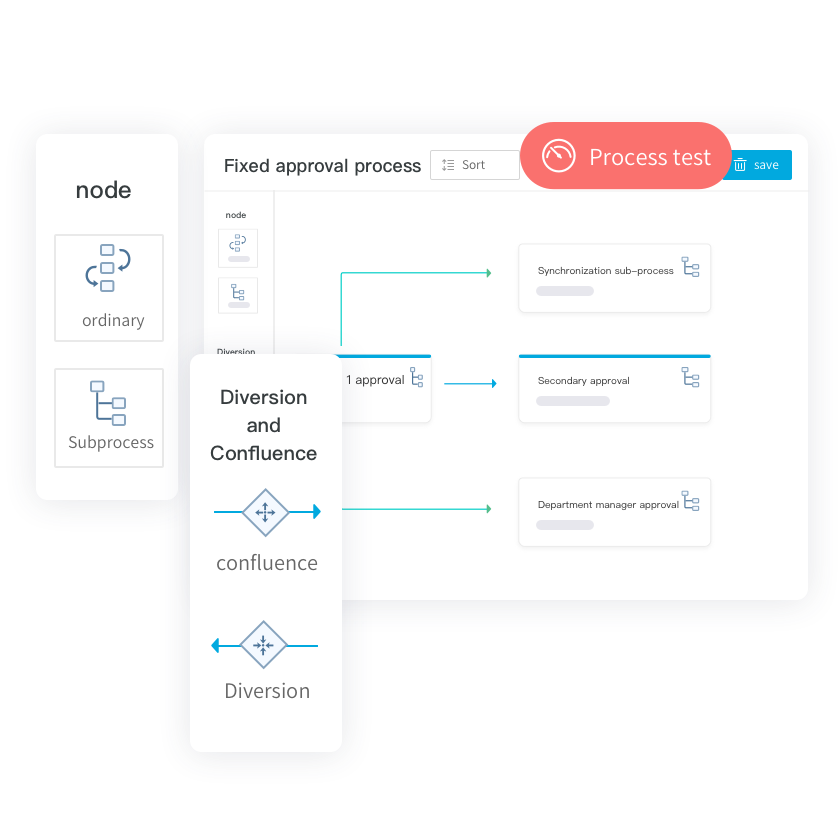 Graphical, automated process design
Intelligently generated by natural language parsing, easy to operate, with drag and drop to quickly adjust the flow chart, design business process nodes, automated testing, intuitive and convenient.
Full process system, supporting parallel serial processes
According to enterprise business process requirements, it supports setting parallel process condition export, application-driven process, and realizing business and management process integration.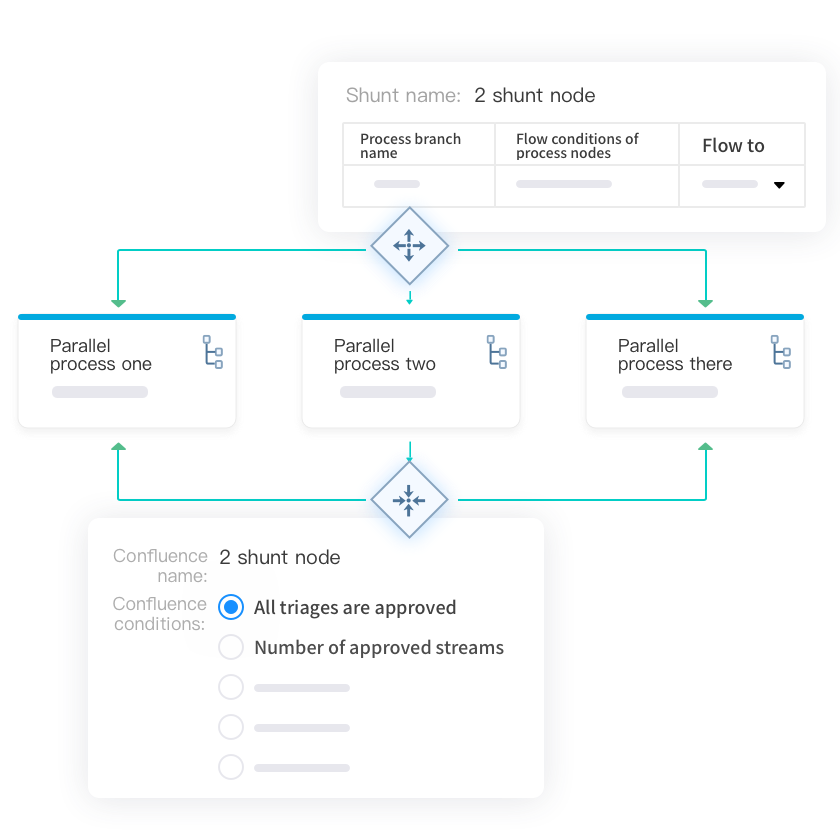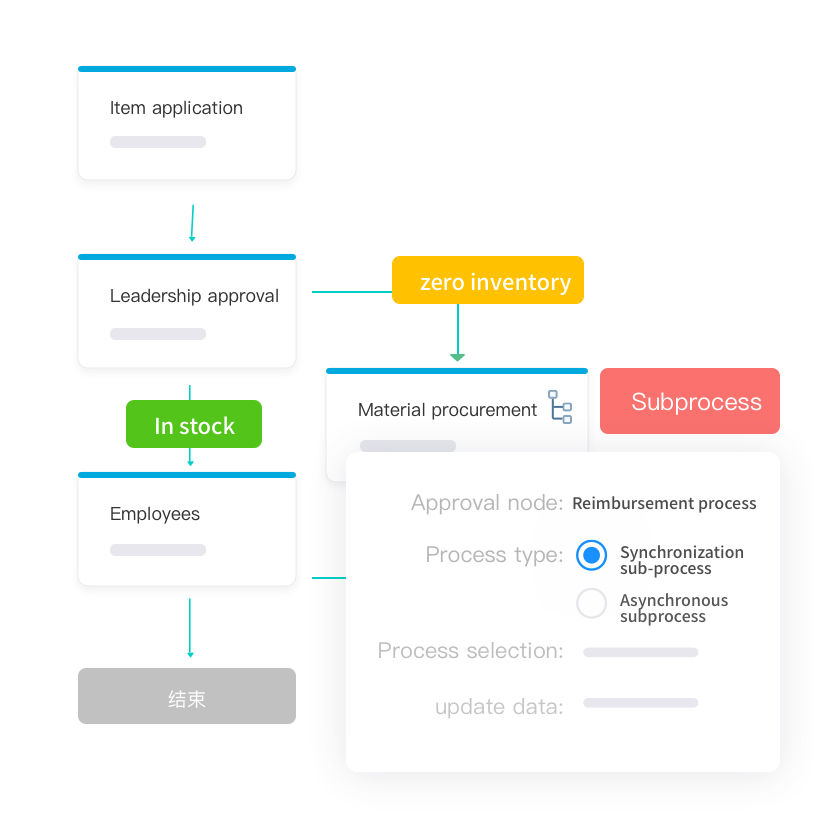 Approval sub-process, complex process flow more efficient
When an enterprise executes a complex business process that cannot be supported by a single process, it can be decomposed with sub-processes to achieve end-to-end full-process information management with process-driven as the core, helping to improve approval efficiency.
Unified Personnel condition rules management
Uniform rule setting, one-to-one multi-functional extended association control, associated attendance, personnel control, automatic cascading, significantly improving efficiency.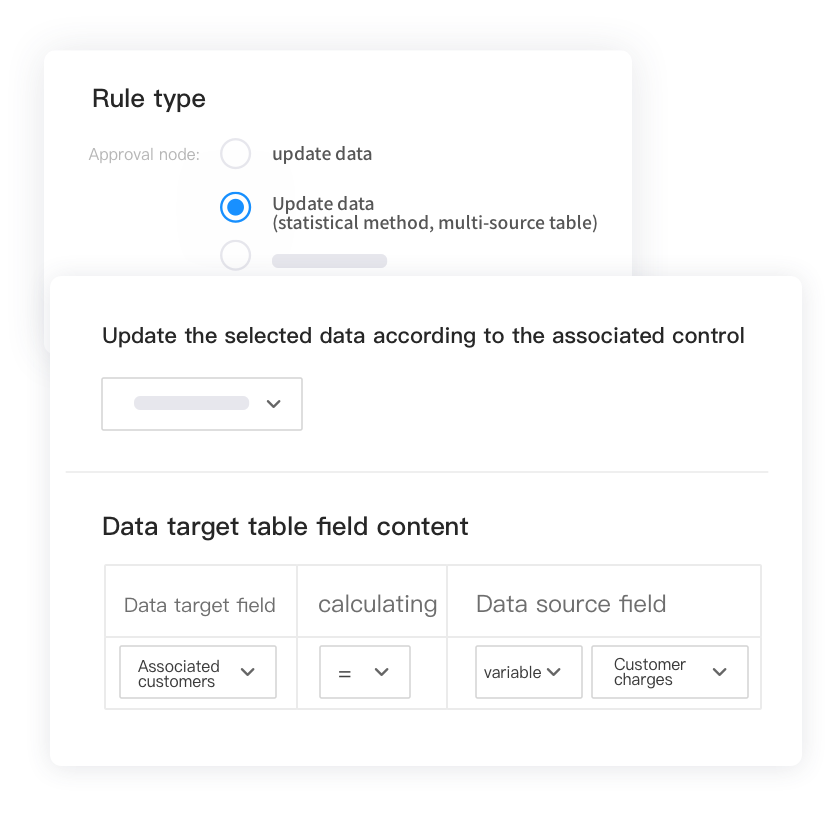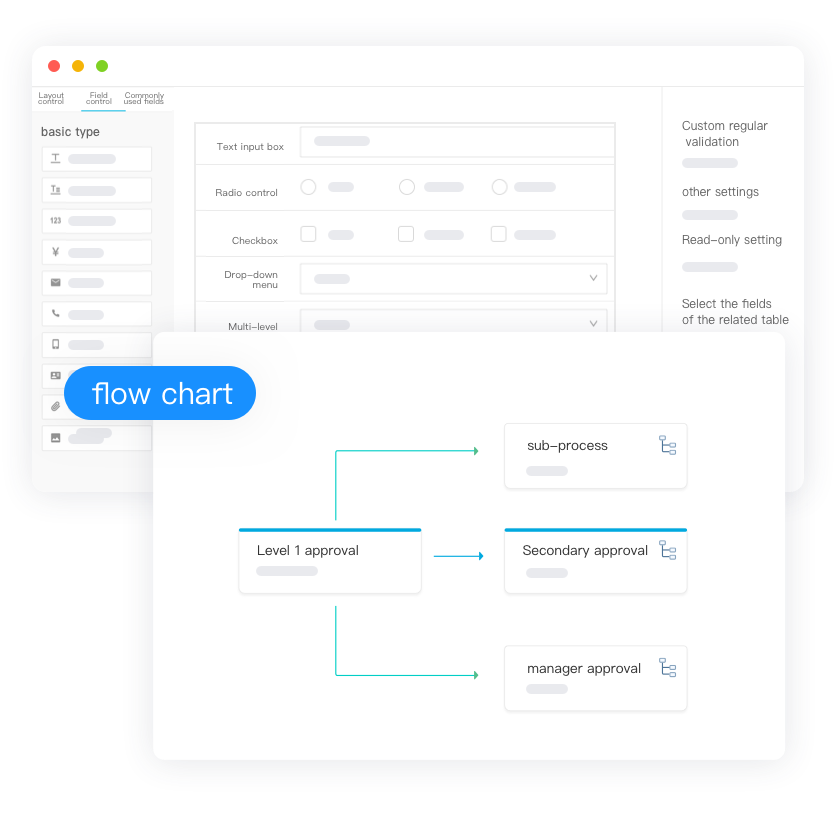 Workflow version management and on-demand upgrades
With just one page design, you can realize a two-way experience on PC/H5, and take out your cell phone for daily process application and processing, and use fragmented time to improve work efficiency.
Automatic adaptation to mobile, unified management of business data
The application page supports 8 ways to control the data with permissions such as personnel, department, division, role, owner, position, module field, matrix, etc.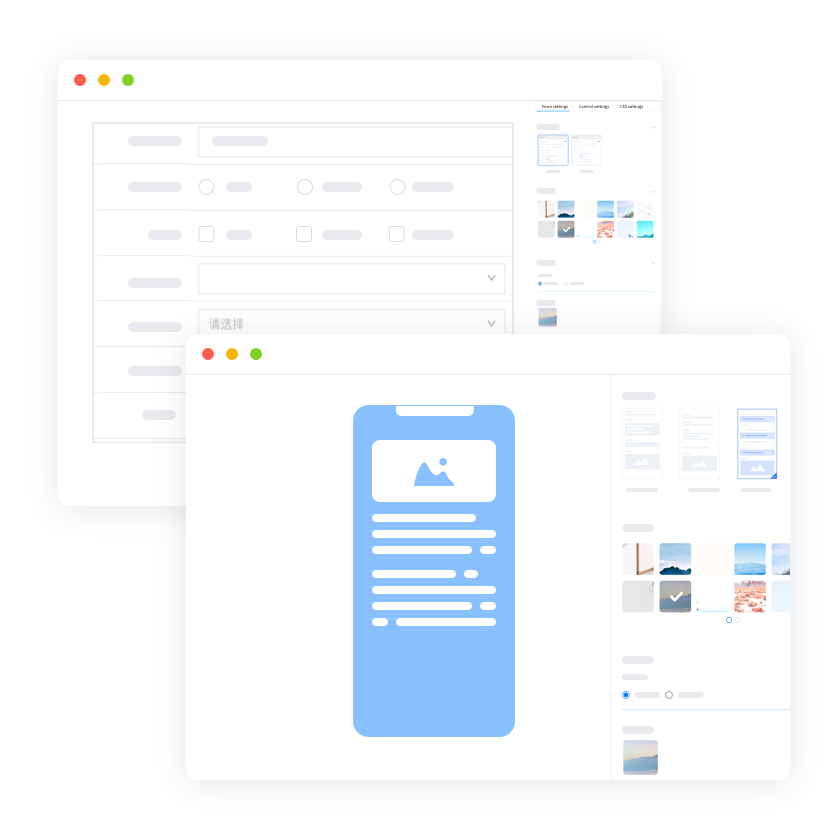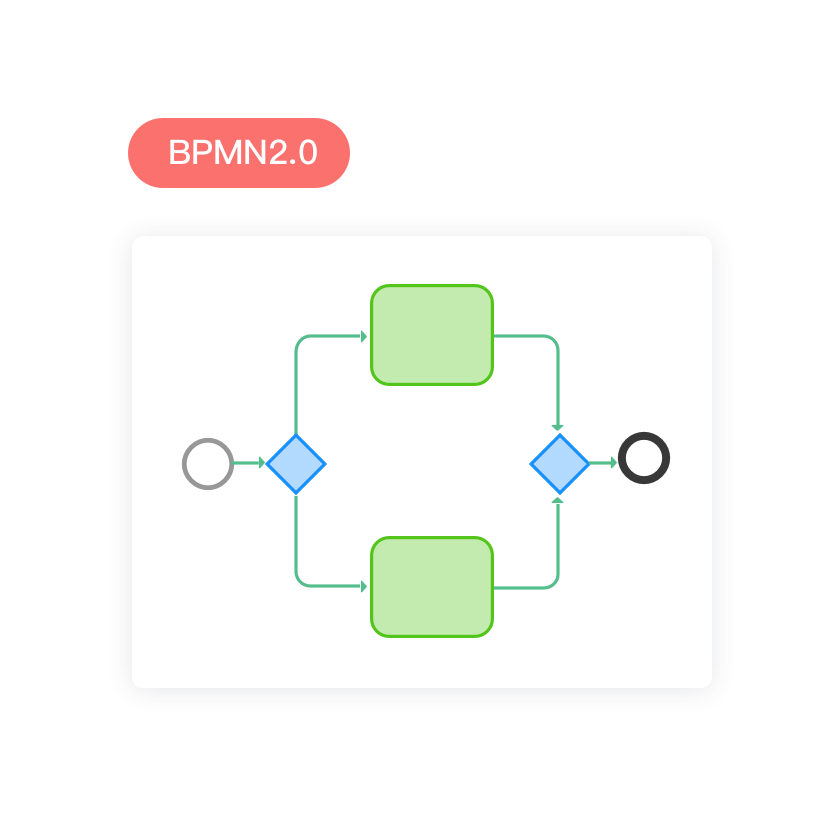 Comply with BPMN2.0 standard, process management is more standardized
It follows the BPMN2.0 international process standard specification to quickly build an enterprise's process middle office and meet the flexible requirements of enterprise-level customers for process control and high-performance processing.
Workflow monitoring, workflow more transparent
Manage the process, you can clearly view the form content, approval status, current process, approval records, etc., identify the "bottlenecks" affecting the efficiency of the process, monitor the approval behavior, and improve the efficiency of decision-making operations.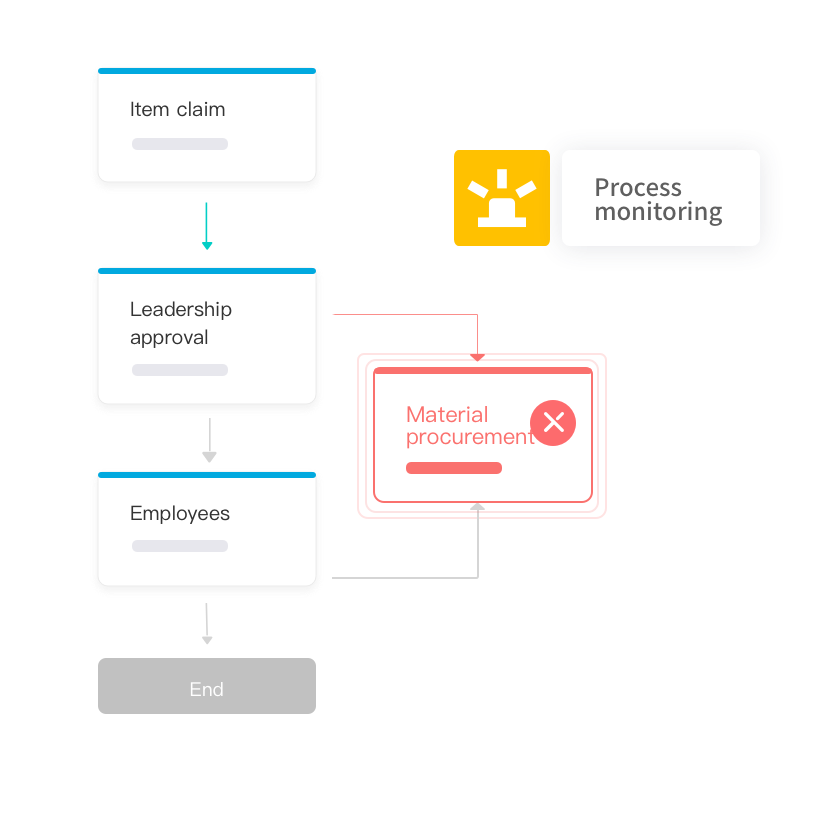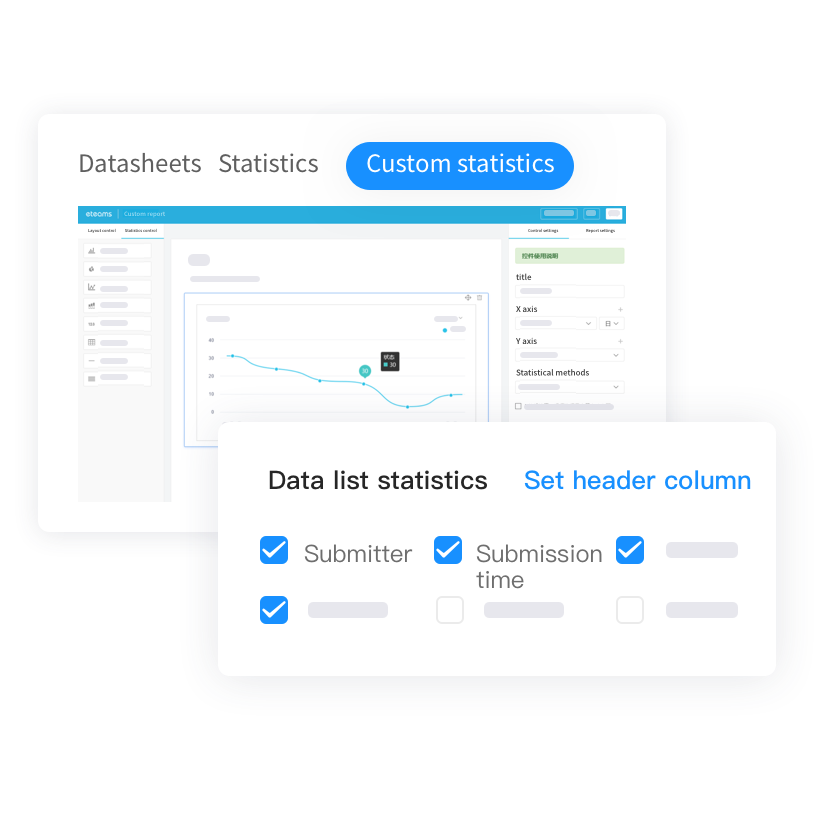 Pivotable workflow statistical analysis
According to the needs of enterprises by process type, submitter, department, time, node timeout as query conditions, and to provide a variety of analysis of the performance of the form, in the form of multi-dimensional charts to display, intuitive query analysis results, at any time to track the progress of the process status.