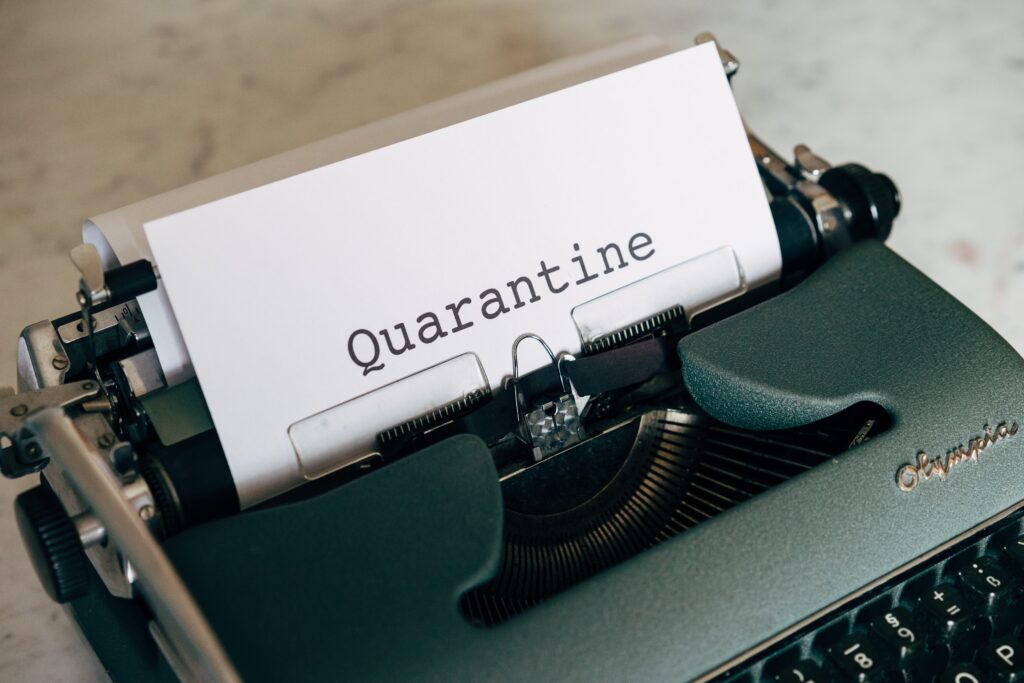 Preparing for Post-Pandemic Business Through Workflow Digitalisation
According to McKinsey, COVID-19 has accelerated the pace of digital transformation in corporations worldwide. Singapore is no exception: a DBS survey has found that the nation leads the digitalisation efforts in APAC, with 45% of Singapore corporates reporting having a well-defined strategy. The bottom line is that if companies want to remain competitive, there's no returning to the old way of doing business.
The rise of remote working is the most obvious effect of the pandemic on business. However, that's just the tip of the iceberg as it presents a multitude of implications for how companies operate. Everything is in flux, from work culture and enterprise mobility, to a company's hiring philosophy and delivery of services. To that end, workflow digitalisation is an essential part of any digital transformation effort. Prioritising workflow digitalisation empowers both remote and on-site teams, breaks down silos, enables more informed decision-making by leaders, and most importantly, allows organisations to meet their customers' needs with greater efficiency.
As learned during this turbulent period, it is what makes an organization resilient and agile in the face of challenges and uncertainty.
What are the Benefits of Workflow Digitalisation?
Digitalized workflows cut down on resources spent on repetitive manual tasks. Not only does it increase operational efficiency, it reduces the possibility of human error. In E-cology, Weaver's workflow digitalisation platform, workflows can be quickly designed and deployed to keep up with changing business needs.
2. Enterprise Knowledge Management
Through workflow digitalisation, organisations will be able to centralise and organise large volumes of data for the entire workforce. This is important for information to be easily uploaded, circulated, and retrieved by the relevant teams and leaders.
3. Higher Levels of Productivity
Workflow digitalisation is able to capture complex flows of data. Thus, inefficiencies can be more easily identified and addressed. At the same time, employees can be empowered to focus on higher-level tasks, while leaders can have a birds-eye view of the organization and identify strategic opportunities.
4. Automated Risk and Management
Automated business rules can be built into the workflows for risk and compliance management. Thus, hundreds of decisions can be made daily by the system in order to automate compliance checks and enforce policies and regulations.
5. Increased Business Capabilities
By reducing costs and increasing operational efficiency, workflow digitalisation can free up valuable resources that the company otherwise would not have. These resources can then be devoted to other opportunities, such as innovation and growth strategies. For example, one large insurance company we worked with was able to repurpose 40% of their workforce in a department of 200 as a result of digitising their financial shared service processes.
Traditional Workflow vs. Rules-Driven Workflow
In implementing a workflow digitalisation platform, the type of workflow is an important factor to consider. Many organisations are still using outdated ERP systems with traditional workflows, which focus on following a linear, sequential flow.
For the most part, traditional workflows are able to automate 80% of processes. However, as the data and processes grow exponentially more complex, traditional workflows may not be able to adjust to new and shifting contexts. Subsequently, users sometimes end up having to create new workflows or turn to manualised processes for certain situations. This can make it difficult and resource-intensive for managers to monitor processes.
On the other hand, Weaver's solutions incorporate rules-driven workflows, which are more dynamic. As they are focused on rules rather than on predetermined flows, they are more responsive to real-time data. In response to the available data, the rules-driven workflow will present the appropriate options or actions. The user can then choose from any of the activities presented. This is unlike traditional workflows, where you have to execute a sequence of actions in a certain order. In this way, rules-driven workflows are able to handle more unique and complex situations, without making the process itself overwhelming or complicated.
Low-code development is one of the key features of E-cology. It is a driving force behind workflow digitalisation, as it can quickly transform complex business processes into intuitive and easy solutions at enterprise-scale. Compared to traditional development methods, low-code development can deploy an application 6-10 times faster.
Furthermore, while traditional app development may need thousands of lines of coding to achieve the end result, a lot of the product has already been pre-built in low-code development. This saves IT resources as non-IT personnel will be able to develop and customise new apps via simple configuration. Beyond time and cost saving, the organization will be able to continuously innovate and address constantly changing business needs.
Weaver Pioneering Digital Workflow Transformation
In the last year, corporates have had to adapt to working through a crisis. Now, the new normal demands that companies incorporate broader digital transformations in order to grow beyond the pandemic. To that end, Weaver has helped thousands of organisations implement a workflow digitalisation platform customised to their needs. 
We've seen how workflow digitalisation reshapes organisational culture from the inside out — not only transforming day-to-day processes, but also the way that leaders approach decision-making. Through digitisation and automation, our platform frees up space, time, and money. Not only will your organization be resilient in the face of any further crises, you will be able to create new opportunities that will keep you ahead of the curve.
Start digitalising your business processes today with Weaver E-cology