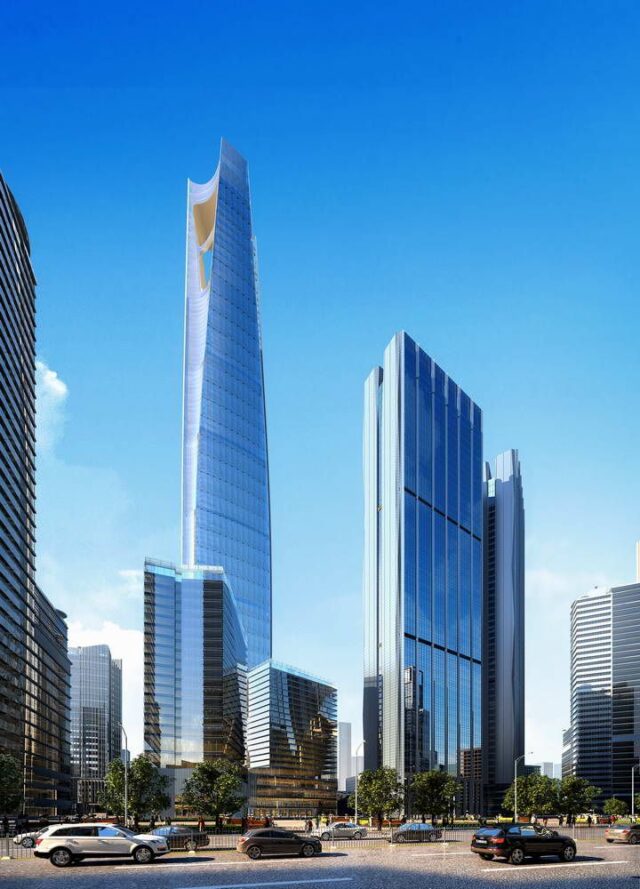 Founded on July 18th 1992 with its headquarters in Shanghai China, Greenland Group has stuck to the enterprise tenet of "Greenland, create better life" in the past 22 years and followed what the government advocates and what the market calls for, forming the current industrial distribution which features "highlight on the real estate, integrated development of relevant industries including business, finance and metro" through a two-pronged development method of industrial management and capital management and ranking the 268th place in 2014 Fortune Global 500, the 40th place of the Chinese mainland enterprises on the list. In 2014, its business operating income amounted to 402.1 billion RMB, total pre-tax profits 24.2 billion RMB and total assets 478.4 billion RMB at the year-end, of which the real estate business had a pre-sale area of 21.15 million square meters and a sum of 240.8 billion RMB, both winning the global industry champion.
The goal of establishing the Green Group OA system is to establish an integrated, multi-level and comprehensive collaborative office system for Party A and its subsidiaries, involving twenty-five independent agencies–one group, twenty-four business units and.
Greenland Group's OA platform has accomplished under more than one-year steady endeavor. It is a united and integrated management & work platform. Integration and decentralization are the two key points:
Integration: a united platform including information release and sharing, workflow standardization and implementation, knowledge accumulation and utilization, collaboration & communication and mobile office, system and information integration.
Decentralization: as a diversified group, the OA system operation and maintance rights are held by the group and delegate some rights to subsidiaries, which ensures headquarters and each subsidiary can manage their respective business.
SHARE TO YOUR SOCIAL MEDIA
Greenland Group, Weaver, Office Automation (OA)