Streamline business process with process automation tools
Create agile, robust digital workflows with Weaver's low-code business process management platform.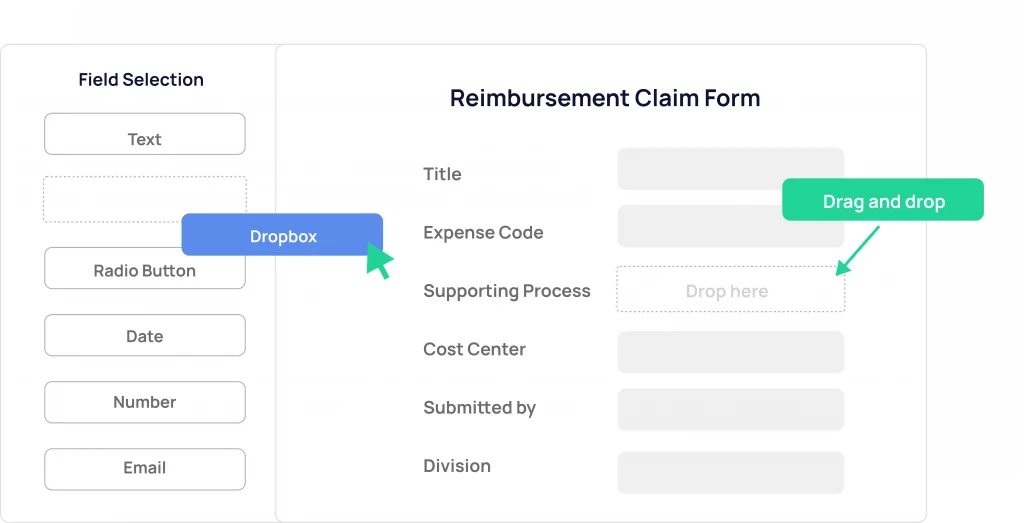 Build forms with graphical form designer tool
Low-code workflow builder
With our drag-and-drop designer tool, Weaver E-cology saves you the time and effort of creating a custom workflow chart.

Automate processes with pre-defined business rules
Beyond process automation
Low-code development of "Workflow Apps"
With the built-in App Designer, citizen developers can now create custom enterprise level apps such as contract, asset, procurement, and any other required modules.
Access to a growing library of digital workflow apps that connect workflows, documents, reports, and all data transaction details in a single location.
Powerful features for creating a
paperless workplace
One-stop business enterprise platform solution which facilitate seamless collaboration between internal and external stakeholders.
Seamless cross-platform deployment
Powered by H5 technology, Weaver BPM platform solution is seamlessly adaptable on mobile, PC, tablet devices, providing all-around 24/7 access to business processes and data.
Process automation for every business
Get access to our full library with personalised demo on our low-code business process management platform.