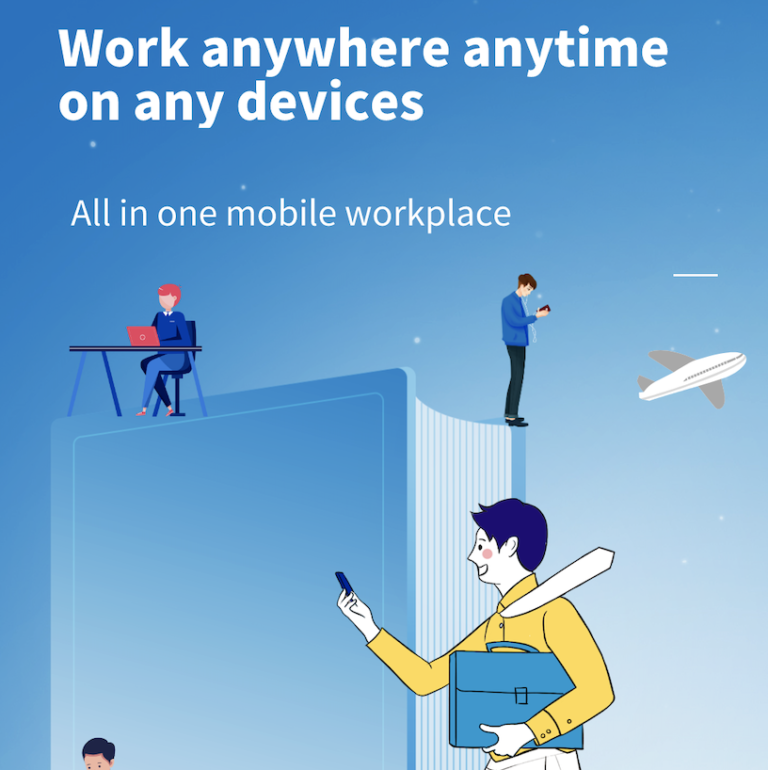 The History of Collaborative (OA) Software
The evolution of collaborative (OA) software is essentially parallel to the evolution of the Internet. There was mail, electronic bulletin boards, BBSs, the emergence of independent websites, classified search sites, portal sites (Yahoo, Sina, Netease), and global search from the start. The emergence of engines, the emergence of blogs to enhance personal sharing, the emergence of social microblogs for real-time personal sharing, and the current rise of WeChat have all contributed to the development of collaborative (OA) software. 
The evolution of the Internet is from point-to-point, point-to-face, face-to-face, face-to-point, point-to-point until the return to the application with everyone as the core.The evolution of the Internet is from point-to-point, point-to-face, face-to-face, face-to-point, point-to-point until the return to the application with everyone as the core.  
The following sections examine the collaborative OA development process from several perspectives:
1. Development of Collaborative (OA) Software by Application
1st Stage: Electronic document (1991-1997)
2nd Stage: The popularity of email (1998-2003)
3rd Stage: The official document and internal network construction as the core (2003-2008)
4th Stage: Workflow Management as the Core (2007-2013)
5th Stage: Information portal (integration as the core) (2012-2017)
6th Stage: Organisation target management, with the core of the organization's strategic target implementation guarantee system (2016-2021)
2. Development of Collaborative (OA) Software by Deployment Model
1st Stage: PC application (2001-2013)
2nd Stage: Mobile device applications (2012-2020)
3rd Stage: Cloud-based applications (2016-2025)
3. Development of Collaborative (OA) Software by Management Focus
1st Stage: Managing Static Information-Documents (1998-2006)
2nd Stage: Manage dynamic events-process (2005-2013)
3rd Stage: Return to the core of "PEOPLE" (2012-2017)
4th Stage: The core of employee self-value realization and management-social dynamic management (2013-2021)
The Present of Collaborative (OA) Software
In addition to the Office Automation (OA) system, there are management systems such as finance, inventory, production, sales, and manpower in the enterprise. Because of the proliferation of information islands, the systems are rarely closely coordinated. Users frequently need to exit one system and then enter another, and they most often find that the data is inconsistent.
As a result, the benefits of collaborative (OA) software comes down to synergy between  portal and information.  Simultaneously, collaborative (OA) software is the first to carry on mobile information due to shift in the mobile users and increased needs for social management.
The following are some of the key features of collaborative (OA) software:
The development of an organisation is fundamental to collaborative (OA) software at any time. The organisation's management model has begun to transition to socialisation in the current mobile Internet environment, and the acknowledgement of individual value in the organisation is more pressing than ever. Managers' priorities have shifted from control to release. The management concept of placing people at the centre and releasing individual values is sprouting and developing.
Web application models remain popular when considering current user skills, acceptance, and system maintenance costs. And, as mobile network construction becomes more complete and advanced, mobile office requirements are becoming more common anytime, anywhere. The creation of mobile apps and cloud OA is also becoming popular.
Anyone familiar with OA software will recall the process of sending and receiving text messages. That is a comprehensive, hierarchical, but inefficient process. As for how to optimise this process, we can't get any further if we stay in our original thinking mode and knowledge field. To maximise it, we must optimise business processes based on modern process management ideas, current integration technology, and mobile technology. 
In the knowledge economy, we are all knowledge workers. This necessitates that collaborative (OA) software contain knowledge content or be knowledge-based. Collaboration (OA) software provides the most fundamental IT tools, knowledge repositories, and knowledge exchange locations platform required for knowledge management, as well as knowledge-based job requirements and evaluation systems, and ultimately serves everyone in the organisation.
Following the explosive growth of information on the Internet and the full opening of information sharing within the organisation, another problem inevitably arises: effective information organisation, use, and push. To improve people's access to information, the solution must be integrated, mobile, and personalised.
Most collaborative (OA) software users are interested in process management, knowledge management, information portals, communication assistance, and mobile applications. Mainstream manufacturers of collaborative (OA) software are mostly operational at this point. The process is central, but history is always a dynamic development. 
At the moment, many users are focused on administrative office, mail management, and internal information release; some former users have focused on information portals and business data integration, mobile office. Furthermore, some manufacturers are developing information portals, process engines, content management, target tasks, mobile engines, fusion integration, and reporting engines that use job goals as the foundation to guide collaborative (OA) software to socialise.
The Future of Collaborative (OA) Software
Most OA software users are interested in applications such as process management, knowledge management, information portals, and communication and collaboration. The mainstream collaborative (OA) software has also formed a consensus centred on the work process, and on this basis, began to introduce Objective performance, planning tasks, management reports, and other content and solutions related to organisational management and daily office work. Concurrently, the platform integration concept marked by the personal work portal and the mobile office platform relying on mobile internet began to lead collaborative OA Future development.
However, the future of collaborative (OA) software should unfold like this:
Mobile-first: Mobile applications as the first medium.
Strategic-focused: The organisation's strategic goals come first.
Engine-based: Include Process Engine, Content Engine, Integration Engine, Reporting Engine, Modelling Engine, and Message Engine.
Cloud-based: The acquisition and deployment of various applications in the cloud software could reduce deployment costs while also strengthening intelligence exchange.
Platform-based: Build personalisation and standardisation through platform-based applications.
Human-centric: More emphasis on the human-centric social self-management model
Organisational flexibility and boundary expansion: Anyone has their own unique online office space ID and can be docked with any enterprise organisation at any time (ie: Slack)
 
As human computer technology advances, collaborative (OA) software must be developed in a way that restores the natural appearance of collaborative work:
If I want to ask for leave, reimbursement, or business trip, just talk to my mobile phone.
If I want to gain some experience, someone immediately jumps out on my phone and tells me the key points to do this well—I can leave him alone, and he will tell me how to do it.
If I want to hold a meeting, everyone can immediately meet and communicate through mobile devices. The system automatically helps sort out the minutes of the meeting and automatically reminds everyone what to do.
Anyone's work can be recorded automatically through mobile devices and quickly fed back to everyone's work goals and performance every day, and inform the consistency with the company's goals and promote effectiveness
The handheld device can automatically record my thoughts and judgments on the incident, and provide some information basis and personnel support for these thoughts and judgments
The hard form of OA no longer exists, it has become you electronically in every working hour
The future collaborative (OA) software must not exist: the concept of forms, processes, documents, tasks, and assessments. As long as any information is entered by voice, it will automatically help you to form the required format and attributes, and automatically push to the need to pay attention and need attention Analysis report. System intelligent identification information, classification information, analysis information and provide decision support information! In the near future, there will be an electronic ecosystem (e-cology) that fully reflects the physical state of the real organisation: a self-adaptive, self-renewing and viable electronic ecosystem, the management vitality of each organisation can get continuous development.Organizational flexibility and boundary expansion
Get started with digitalising your business processes today.